About Us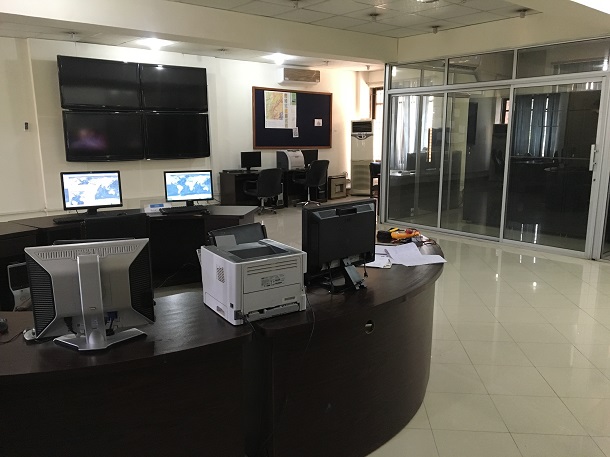 Pakistan Meteorological Department (PMD) holds the responsibility for seismic monitoring and tsunami early warning in Pakistan. It is the liability of the PMD to disseminate earthquake information to Government, non Government organization and to public after the occurrence of any event. The seismic monitoring technologies have been rapidly changed in the world. The seismic monitoring equipments have changed from analogue to digital technology. This enhanced the capability of the monitoring equipments.
PMD had been using paper recording equipments since 1954. The 2004 Indonesian earthquake of M 9.4 which generated disastrous Tsunami and subsequently Muzaffarabad Kashmir earthquake of M 7.6 were the wake up call not only for Pakistan but also for the whole world. During the past few years PMD has enhanced multifold its abilities to monitor seismic activity. Since 2005, PMD upgraded and replaced all analogue seismic equipment with state of the art technology. Twenty remote seismic monitoring stations were established from north to south of Pakistan included Azad Jammu & Kashmir area with broad band (120s) sensors. Timing was also improved by using GPS at each remote station. All stations are linked with central recording stations at Karachi and Islamabad through satellite communication system. Beside broad band stations, a parallel program for the installation of short period (1s) sensors for the close monitoring of fault and local seismicity is running. Such data is communicated to central recording station through internet and radio. To monitor the tsunami if occur in the Indian Ocean and anywhere in the world, a tsunami warning system has also been established in PMD.
The PMD monitoring capability is now from east coast of Australia to the Atlantic Ocean. PMD has also developed link through special line with Japan and Hawaii warning centers. PMD has improved digital data processing and analysis in time and frequency domain within two to three minutes after the occurrence of any earthquake. The digital data recording and processing with international data has greatly improved the evaluation of source parameters.